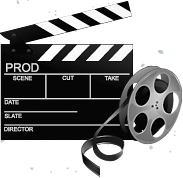 Movie theaters can be found all across the country, especially inside department stores or among shops and restaurants in urban areas. Some are multiplex chains with several screens and state-of-the-art audio visual facilities; they offer convenience, and are usually operated by big companies such as CGV, Megabox and Lotte Cinema. Others are older and smaller with single screens; they render nostalgia, and are usually independently run. Either way, going to the movies remains one of the most popular entertain options in Korea.
Movie Theatres playing Korean Movies with Subtitles

A number of CGV and Lotte Cinema movie theaters in Seoul play the latest Korean movies with subtitles in several different foreign languages. Most of them are located in close proximity of commercial centers and shopping districts.