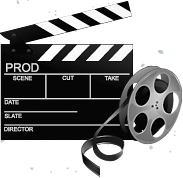 An evening at the movies has long been a part of entertainment in Korea. Today, cinemas can be found in major urban areas throughout the country . These are either multiplex chains with several screens or independently-run theaters. Some of the larger operators are CGV, Megabox, and Lotte Cinema. These theaters offer wide screens and state-of-the-art audio facilities. On the other hand, the independent theaters have decades of history and bring a flair of nostalgia for older customers. Movie theaters are located in commercial centers with department stores, shops and restaurants, so moviegoers can also enjoy shopping and other activities.
Movie Theatres offering Foreign Subtitles

Some CGV and Lotte Cinema theaters now offer the latest Korean movies with English or Japanese subtitles. These theatres are located in major commercial centers in Seoul and Busan. Usually one Korean movie is shown with foreign subtitles three or more times a day.