Jun-seo (Song Seung-heon) and Eun-seo (Song Hye-kyo) were happily growing up as brother and sister until the results of a blood test turned their lives upside-down. The blood test, brought on by injury in a car accident, revealed that Eun-seo had been switched at birth with another girl. When this was brought out into the open, she was placed with her birth family and Jun-seo's family went to the United States. Years later, in his early twenties, Jun-seo returned to his hometown in Korea where he one day ran into Eun-seo unexpectedly. Eun-seo was being courted by the son of a wealthy family, Tae-seok (Wonbin), when she met Jun-seo again. She didn't realize how much she had missed him since that chance meeting. They were both working in the art field and began to spend time together. The two that had once grown up believing that they were brother and sister, had begun to develop romantic feelings. They were emotionally distraught and unsure of what to do with these feelings of romantic love.
Eventually, they decided that they had no choice but to consider themselves brother and sister. They had decided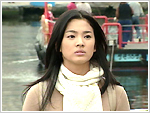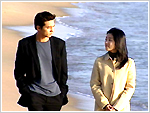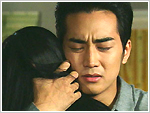 to go on one last trip together when they realized that their feelings of love couldn't be denied, turning there trip into an escape from their family and former loves. Loved ones looked upon them with disdain; they were unable to understand their newfound love. Unable to live with the guilt, they once again decided to separate.
Eun-seo returns to Tae-seok, and decides not tell Jun-seo that she is suffering from cancer. As her condition worsens, Jun-seo learns all about the secret that Eun-seo has been keeping from him and runs to her bedside. They spend Eun-seo's remaining time at Jun-seo's art studio. They return to the beach they visited in childhood; here Jun-seo carries Eun-seo on his back while she takes her last breath.