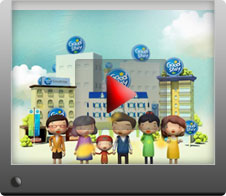 The Goodstay logo is the Korea Tourism Organization's promise of a reliable and affordable accommodation.
Only motels and inns whose facilities and operations meet high standards can receive the Goodstay endorsement.
To date, over 180 establishments nationwide have received the Goodstay seal of approval, ensuring everyone from backpacker to business traveler has a delightful stay in Korea.
To ensure that you receive the best service possible, please book your reservation in advance.